When viewing a potential new house, the boiler and heating system is commonly overlooked and no mention of it is made apart from 'the house has central heating.'
But it is a critical element of moving into a new home and if a couple of radiators or a room is cold all the time, it will affect your comfort as soon as you move in.  Replacing an old inefficient boiler can cost around £1500 itself, and extra inconvenience. Ideally, get a qualified gas engineer to inspect a boiler for a house you are seriously intending to buy.
Boiler checks before buying a house
The main checks to carry out on a boiler and heating system are the make, model, and age of the boiler, and its condition. Check for leaks or damage. Also check for documentation if it is still under warranty and when it was last serviced. Not doing these checks beforehand could end up costing you more money later.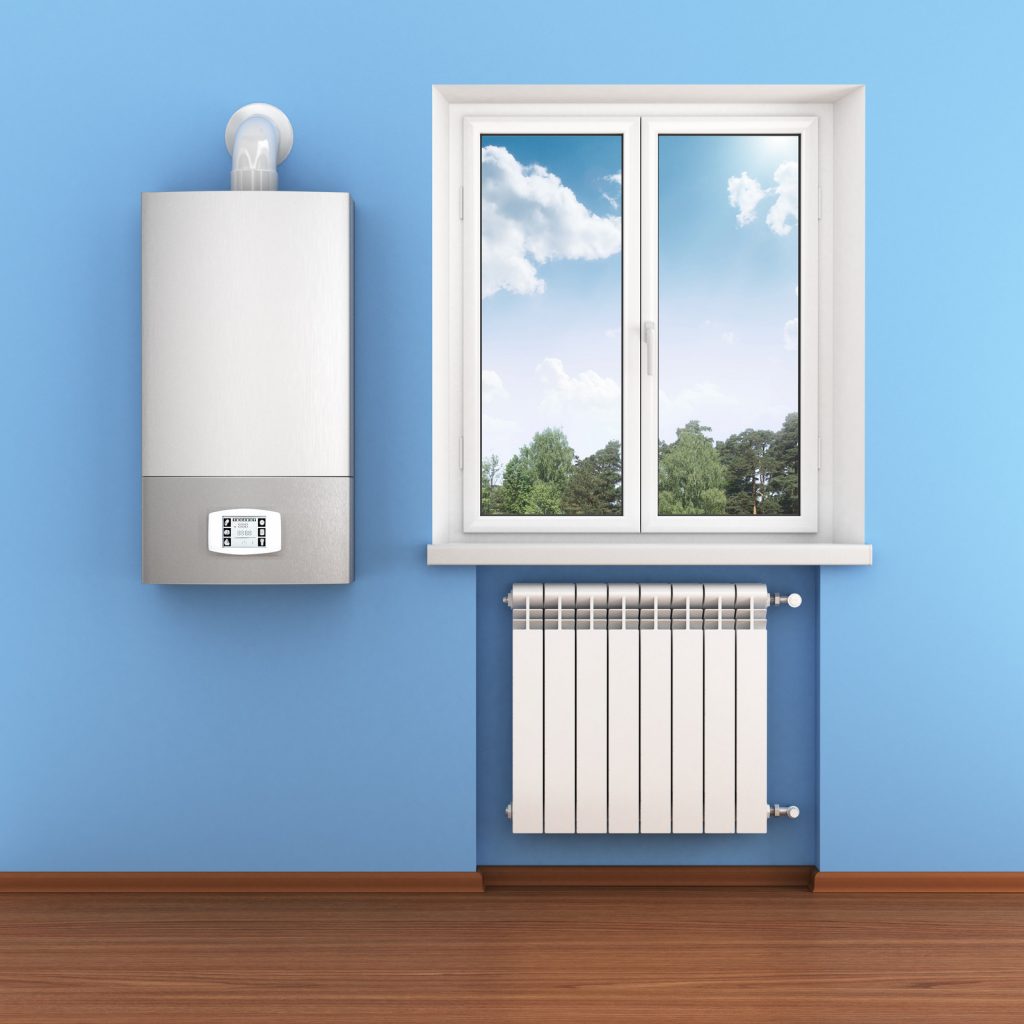 What parts of the heating system need to be checked when buying a house?
The system includes:
Gas meter.
Gas boiler.
Radiators and TRV's.
Pipework from meter to boiler and then to hot water taps and central heating.
Thermostatic controls.
Flue terminal and condensate pipe to drainage.
Hot water cylinder.
Central heating checks before buying a new home
These are some questions to ask and find out when looking at a heating system
1.  Where is the boiler located? 
A boiler in a small bedroom may affect sleeping conditions or not be easily accessible in a loft.  Also, enquire as to where the gas stop tap is in the property in case of emergencies.
2.  What type of heating system is there? 
A combi boiler system is compact and all in one but a regular boiler will have a tank in the loft taking up space.  This also matters when it comes to repair and replacement costs of parts.  For your household, is it the right system for your needs and will you have to replace it or just bear with it?
3.  When was the boiler installed? 
If the boiler was installed after 2005, it should have a boiler compliance certificate as part of building regulations and should also be a condensing boiler which is more efficient.  Non-condensing boilers tend to cost more in energy bills. 
4   What is the make and model of the boiler? 
A boiler over 15 years old is not easy to get boiler cover for and the premiums could be higher.  If the radiators and pipework are old as well, you may need to get comprehensive cover which is more expensive than just the boiler and controls. 
Some insurers don't cover certain models of boilers because it is harder to source replacement parts.  You can check with the boiler cover company before you make an offer for the house
5.  Check the condition of the boiler and system 
You can check for yourself whether the boiler has been looked after by observing leak stains on walls or damp around the boiler; Are there carbon monoxide detectors in the property or will they need to be installed for your safety? Find out more about CO poisoning symptoms at John Hopkins' medicine website.
If you are at the property, ask for the heating to be turned on so you can check if and how quickly the radiators come on, and what noise the boiler makes. You may need to request the estate agent before the visit so they can ask the owner.
Make sure to check the radiators and pipework.  They could be old and possibly leaking as well as full of sludge that needs flushing out at extra cost.  Have they got thermostatic radiator valves to help control the heating?
6.  When was the boiler last serviced?
All boiler services have a completed form, whether online or in paper, to log the findings so ask to see the latest service records. This can highlight potential issues. 
If the boiler has not been serviced for some time, it may be reasonable to ask that the seller get it done to confirm that there are no issues, although this is not a legal requirement.  If they are not willing to get a service done, ask them to confirm in writing the boiler is in good working condition and nothing to suggest it will break down imminently. 
Or, if you are going to make a serious offer for the house, ask if you can book a gas engineer yourself to check the heating installation in the property. It will be at your expense but give you peace of mind.  The seller shouldn't have a problem and it can be arranged through the estate agent.
7.  Is the boiler still under warranty? 
Some warranties can be up to 12 years now so this is a reassuring factor.  The caveat being the boiler has to be serviced by a gas safe engineer every year otherwise the warranty becomes invalid.  Ask to see the warranty details and proof that annual services have been kept up.
Does a boiler need to be serviced before selling a house?
There is no legal obligation to have the boiler serviced before selling a house.  It is still important for the seller to check it's in good working order because if it breaks down straight after the sale goes through, you may be able to bring a case for some recompense.  Ask a legal professional for advice.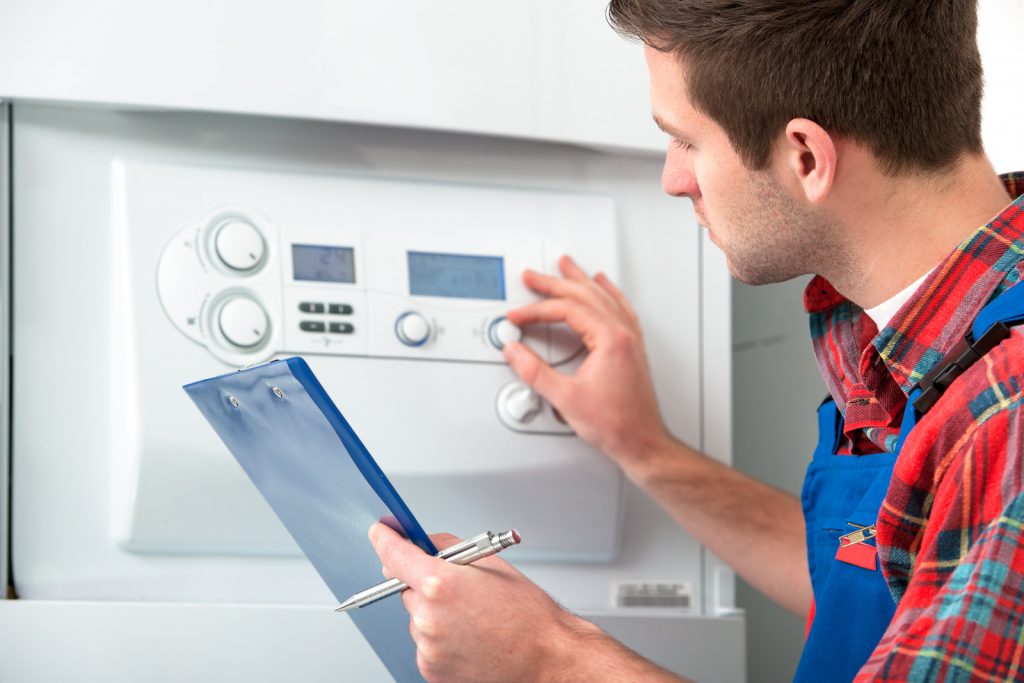 EPC and heating system checks
The Energy Performance Certificate that comes with a new house shows what type of boiler and heating system is in the property and the controls that it has, including thermostats, thermostatic radiator valves, and other heating sources such as coal, log fires etc.  It does not do a thorough check on the condition of the system to give reassurance.
Does the conveyancing process cover boiler checks?
Your solicitor may make enquiries on your behalf as to the condition of the heating system and ask questions like:  When was the boiler installed and is there a building regulations certificate? When was the last service done and have any boiler issues been revealed?  As a boiler service is not a legal requirement, it may not have been done.
The house buying process places the emphasis on the buyer to raise and query any concerns rather than the seller pointing out the defects of each system in the house.  The seller has to be honest in their responses to questions, but it's up to you to weigh up any risks that you identify.
Summary
The boiler and heating system checks you should carry out before buying a home are:
Location of boiler.
Type of heating system.
When the boiler was installed.
Make and model of the boiler.
Condition of the boiler.
When the boiler and heating system was last serviced.
Boiler warranty period.
An old and inefficient heating system may not stop you from buying the house but having to replace it may cost you more than your initial budget for the house.  If you have any concerns, obtain a quote for any work required and discuss this with the seller who may be willing to lower the asking price.
*The information in this article should be used for general guidance only and not as financial or legal advice.  Full details are on the link in the footer to our disclaimer page.  Always discuss your requirements with a competent and suitably qualified professional before undertaking any work.