Boilers use large amounts of fuel gas for heating and can produce carbon monoxide (CO) if the gas is not burnt properly. CO is a dangerous substance if it escapes into the room, especially in rooms where people sleep.
But there are usually signs of a carbon monoxide leak that you should be aware of. It is produced when a gas boiler or other gas or solid fuel appliances don't properly burn the fuel so correct combustion doesn't take place. 
Carbon Monoxide Danger From Your Boiler
Carbon Monoxide is an extremely toxic gas and even small quantities can be fatal within minutes.  Symptoms to look out for with carbon monoxide include flushed skin, headache, breathlessness and palpitations. Signs of CO leaks from a boiler include black marks on or around the appliance, or a yellow unstable flame.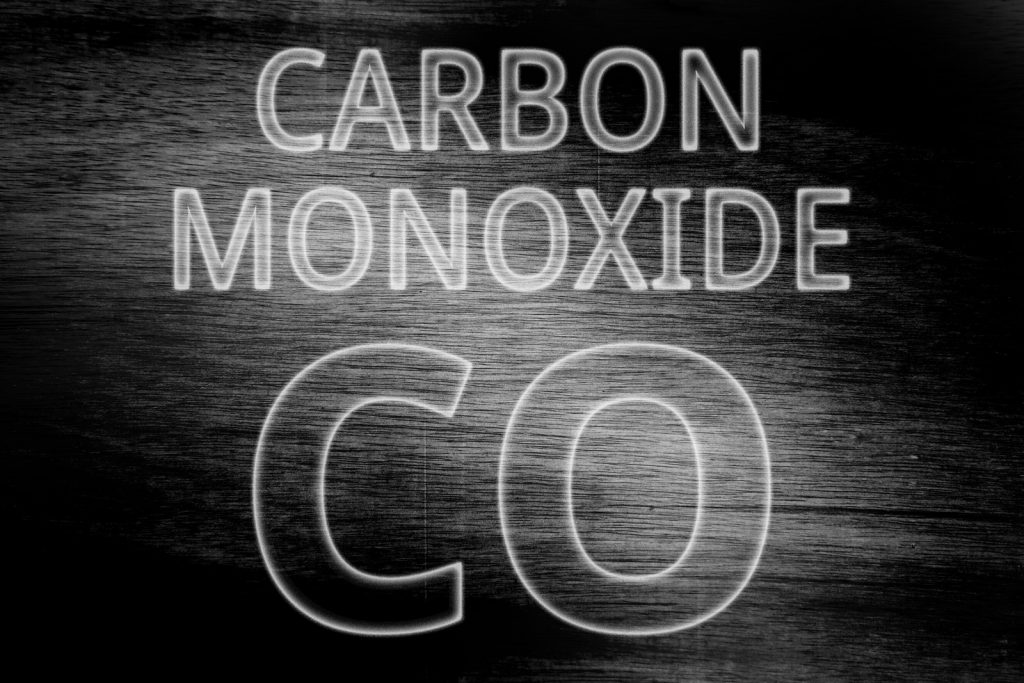 Why is carbon monoxide so dangerous?
Carbon Monoxide is dangerous because it is invisible, odourless and tasteless.  Even with all the safety measures taken by manufacturers and installers, CO is still a killer today and people still suffer severe symptoms from being exposed to it.
If it escapes into a room, it can easily give off dangerous levels of CO because boilers use large amounts of gas.
Symptoms of Carbon Monoxide (CO)poisoning
The table shows how even a small amount of CO can be dangerous. Some symptoms of CO poisoning are:
| | |
| --- | --- |
| Percentage % levels of CO in the air | Symptoms of CO poisoning |
| 0.01 | Tightness across the forehead with prolonged exposure |
| 0.03 | Flushed skin, headache, breathlessness and palpitations |
| 0.05 | Severe headache, nausea, increased breathing and pulse rate and collapse on exertion within4 to 5 hours of exposure |
| 0.4 | Coma, weakened heart and respiration within a few minutes |
What to do if you suspect Carbon Monoxide poisoning
If you or someone in your house experiences CO symptoms, these are the important steps to take:  you should vacate the property (because the CO level quickly reduces after exposure has stopped), immediately seek professional medical attention, stop using the gas appliance in the property and call a registered gas engineer to check the whole installation.
Warning signs of Carbon Monoxide around boilers
Black marks on or around the appliance
Pilot lights that go out
Excess condensation in the room such as dripping on windows
Stuffy or smelly air like something overheating
A yellow wobbly flame on appliances instead of a clear blue flame (some appliances have this effect for aesthetics so check the instructions)
Testing for Carbon Monoxide
It is vitally important to ensure, by testing, that people are not exposed to carbon monoxide.
Carbon Monoxide leaks can be tested with:
A flue gas analyser by an engineer
A battery operated carbon monoxide detector
A mains operated carbon monoxide detector
A spot detector
For customers, there are two types of detectors:
A CO indicator card
Sometimes called a spot detector. On exposure to CO, a sensitive spot changes colour from light brown to red.  These provide only a visual indication of contamination so cannot warn you if you are sleeping.
An electrical CO alarm
Disclosure: Some of the links below are Amazon affiliate links. This means that, at no cost to you, we will earn an affiliate commission if you click through the link and complete a purchase.
These are either battery operated or mains-powered and provide both a visual and audible indication of excessive CO levels in a property.  The mains-powered alarm is preferred as there are no batteries to replace, or if there are, they are for backup should a power cut occur.
Be sure to regularly test the alarm to make sure it is working. Near the end of its life, the alarm will start beeping, intermittently at first, then more often. This indicates it is time to get a replacement.
A Flue Gas Analyser
A gas analyser is used by gas engineers who have been assessed on the correct use of the equipment.  It can pick up very small levels of CO and the engineer can use it to rectify potential problems within gas appliances before they occur or fix any present faults.
Where to position a Carbon Monoxide detector
Always check with the manufacturer's instructions first on where to place the alarm
Put a detector in the room where the appliance is installed
Do not place the detector less than 1.5 meters from a gas appliance
Wall mounted detectors should be positioned above the height of any doors or windows but at least 15 cm from the ceiling
If not on a wall, place it above head height, not too far from the ceiling.
Test the alarm regularly to make sure it works properly, replace any batteries.
Do not put the carbon monoxide detector in a cupboard as it may not work properly
If you only have one CO alarm, it could be placed outside of a bedroom to wake you up if needed when you are sleeping.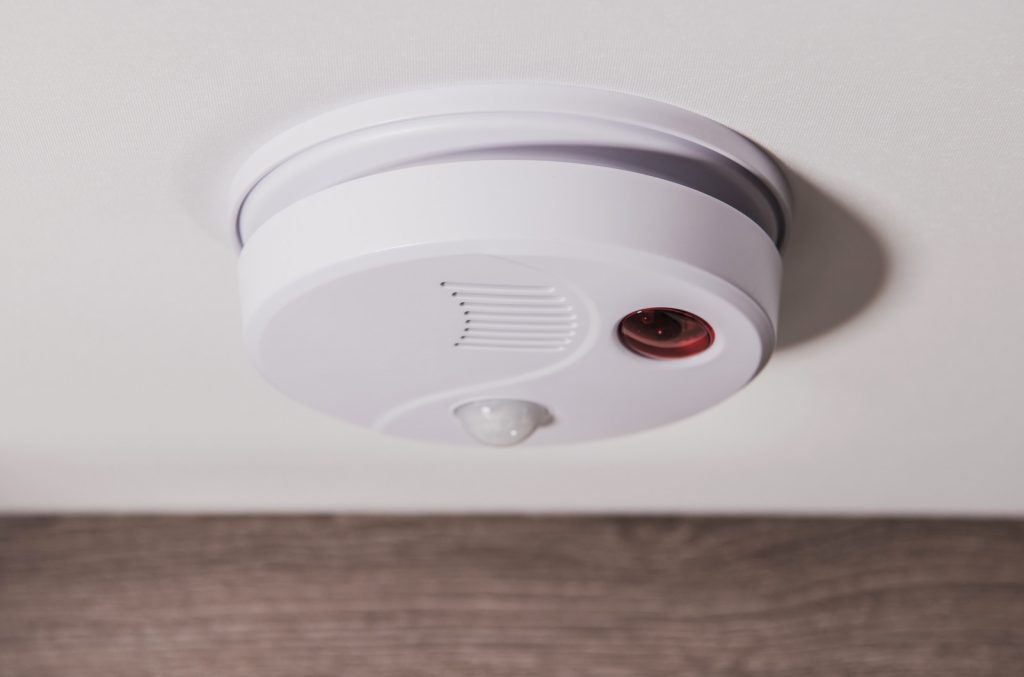 How much do Carbon Monoxide detectors cost?
CO alarms can cost as little as £10.  The main cost will be for installing them in the correct location and a mains-operated alarm, which is the best type will need an electrician to install it.  This can cost anything upwards of £40 on top.
How to test a carbon monoxide alarm
It is very important to test the CO alarm at regular intervals to ensure it is working.  Check with the manufacturer the exact method to test.  But generally, the testing method is:
Look for the test button on the face or side of the alarm.  This may be shown as a symbol as well as being written.
Press and hold this test button for at least 3 seconds or until you hear a loud piercing sound.  Some models also light up at the same time.
If no sound is emitted, let go of the button and try pressing it again after a few seconds.
If again there is no sound or it is weak, first try replacing the battery before testing again.
If there is no sound after replacing the battery, the alarm may actually be faulty and needs replacing.
How to get rid of Carbon Monoxide
Take these steps if you fear carbon monoxide poisoning could occur:
Stop using the suspected gas appliance immediately and don't turn it on again.
Ventilate your property with fresh air by opening windows and doors, or step outside of the house.
Call a registered gas engineer to check the appliance for safety.
Take the engineer's advice seriously and follow the recommendations
Hometree offers customers peace of mind with home care packages for their boiler, central heating, plumbing, drains and home electrics all at an affordable monthly or annual cost.
Hometree's aim is to take the stress out of boiler servicing and home maintenance with unlimited call-outs and a 24/7 helpline, as well as a no price-hike promise.
*The information in this article should be used for general guidance only and not as financial or health advice.  Full details are on the link in the footer to our disclaimer page.  Always discuss your requirements with a competent and suitably qualified professional before undertaking any work.