Smart Pay As You Go prepayment meters are where you pay before you use the energy.  They make use of technology to let you top up gas and electricity payments in many more ways than before, giving you flexibility and choice. Here's a smart meter top up guide showing 7 different ways.
How to top up a smart meter
Depending on the supplier, there are as many as 7 different ways to top up. You can top up a smart pay as you go meter anytime, from anywhere whenever you want. You can top up online or with a mobile app. You can also top up over the phone, at a PayPoint location or Post Office branch.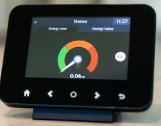 When you have so many options, using the ones that suit your lifestyle the most will help you save money and time. Smart Pay As You Go meters also have the same features as standard smart meters, so you view your usage information with the small display screen that comes with it.
This can help you to manage your usage and find ways to cut down energy to save on your bills.
How smart meters work
Smart meters take your readings automatically so you don't have to. They wirelessly transmit this data to your energy provider like a mobile phone SIM card. The meter doesn't require WiFi or a broadband connection in your home to function and you shouldn't receive estimated bills.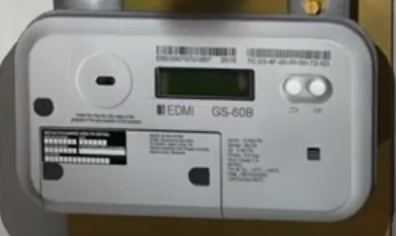 Smart meter manufacturers
Although there are many energy suppliers in the UK, the majority of smart meters are manufactured by only a few companies including Landis + Gyr, Elster Metering and Secure Meters (UK).  The energy suppliers have to use the functionality built into the meters and so most have the same ways to top up a smart meter, with some offering a few more options than others.
Different Ways To Top Up A Smart Meter
Whether your smart meter is supplied by British Gas, OVO Energy, E.ON, SSE, Npower, Scottish Power, or any other large or small supplier, these are the different ways you'll be able to top up:
1. Smart meter top up online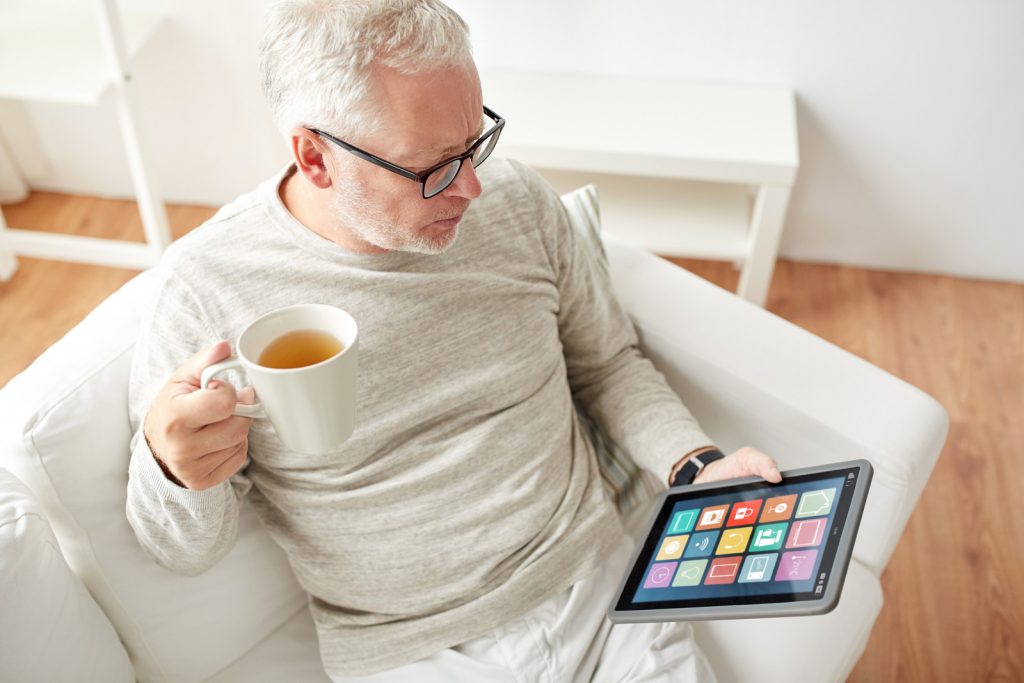 All suppliers want to make it easy for money to come to them quickly and online by mobile or desktop is the most convenient way for them to track the payments coming in without costing them too much to manage.  A typical top up process online will look something like this:
Visit your energy supplier's website; look for the smart meter page and you will find the top up online option.
You will need to select either the Electricity or Gas option so your payment goes to the right service.
Enter your reference number or account details along with other unique information such as your email address or phone number so they can check security.  You are usually given a payment card number to enter for any top ups and this is different from your debit/credit card number.
Enter Payment details using your credit or debit card and how much you would like to top up.  Press confirm.
The payment goes to the meter (can take up to 60 minutes) and confirmation is given via text, email or payment reference number on the 'payment successful' page.
2. Top up with an app
With people using mobile phone apps more and more, energy suppliers also have their own apps to make payments quicker.  Here's the usual process for topping up a smart pay as you go meter using a mobile app:
Once you have downloaded the app for your energy supplier (find the link on their website) the process is much like topping up online.
Click on the app and select the top up option.  Apps don't always have as many features available as a website online account so this button should be easier to find.
Select which fuel you would like to top up.
Enter the relevant Smart PAYG card number so they can match the payment to your meter correctly.
You can usually select any payment amount but companies will have a minimum and won't let you keep too much credit on the meter either, the maximum can be up to £300 for some companies and less for others.
Enter Payment details using your credit or debit card and press confirm.  Once you have checked and confirmed the payment, the app will show you if it's successful and gone to the meter.
3. Top up your smart meter at a post office or shop
With Smart PAYG payments being easier online or via app, it doesn't mean you have lost the option of paying at a Post office or another payment outlet.  Not everyone has a smartphone but they still want the advantages a smart meter can bring.
The process is like topping up a prepayment meter but the payment should go onto the meter automatically rather than having to use a key or card. 
However, the Post Office doesn't support Smart PAYG payments for all energy suppliers so you won't be able to top up there for suppliers not on their list.  Check the energy companies listed on their website.
You are given a receipt when you top up; make sure to keep this safe just in case the payment does not go onto the meter automatically.  In that case, you will have to use the transaction number given on the receipt to add your credit to the meter manually.  It is usually 20 digits long.
4. How to top up manually at the smart meter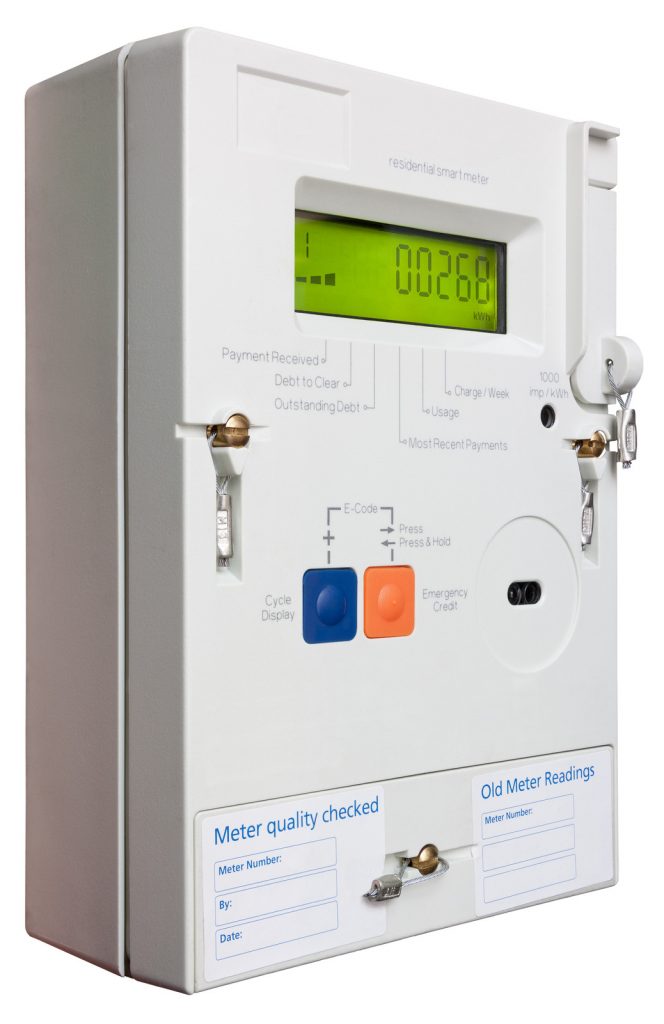 If for some reason the credit that you topped up hasn't gone onto the meter, you can still put it in manually by inputting the code using the buttons on the meter.  When you top up online or at the shop, you will always get the top up code, also known as the Unique Transaction Reference Number (UTRN) via text, email or on the receipt. 
You will need to enter this code manually on the gas or electricity meter (remember to use the correct code if you have topped for both gas and electricity).  The process is similar to the following:
Each supplier has its own method of entering the numbers but there are usually only two buttons to work with, A or B, or coloured buttons in most cases. 
You have to wake up the meter by pressing one button on it, sometimes twice.
It will ask if you want to put credit on.  Press accept
Enter each number of the UTRN using one button to scroll through numbers 0-9 and confirming with the other button.
It will confirm the code before accepting the payment.
It will then add the credit to give you the energy.  If for some reason it doesn't put it on, you will need to call your energy supplier to resolve.
5. Top up your smart meter with a text message
Many energy companies make it even easier to top up by letting you send a text message to their number.  You have to register for this service with them and give your bank or card details along with your registered mobile number. 
Then every time you want to top up, just send a message like 'TOPUP' with the amount of credit you want.  You will get a confirmation text that it's been successful.
6. Top up with the Smart meter In-Home display
Some companies offer more advanced In Home display units to their customers, depending on when the smart meter was installed and which meter manufacturer was used.  So you can even use the In Home display to send a message to the meter to credit it if a top up made at a Post office or payment shop hasn't gone onto the meter automatically. 
You will need the UTRN again to input the numbers on the display unit and it will send the credit to the meter.  This is an easier way than having to input the credit manually on the actual meter.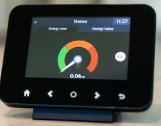 7. Smart meter top up using a phone
You are given an automated phone line number so you can call anytime to top up but if you call during working hours and you have any problems, they will put you through to a customer service adviser who can help there and then.
You'll need your account number and payment details and your credit will be transferred to your meter within 60 minutes. 
Summary
The following are all the ways you can top up a smart meter:
Top up a smart meter online.
Top up with an app.
Top up at a post office or shop.
Top up manually.
With a text message.
Using the In-Home display.
Using an automated phone number.
As you can see, there are plenty of options if you have a Smart PAYG meter but you probably won't find all these payment methods available by any one supplier. 
With increasing technology, there will likely be an even bigger variety of options in the future so if you were worried about smart meters, you needn't be.  It could make your life that little bit easier.
*The information in this article should be used for general guidance only and not as financial or health advice.  Full details are on the link in the footer to our disclaimer page.  Always discuss your requirements with a competent and suitably qualified professional before undertaking any work.