Energy comparison sites seem only to target residential tariffs. For a business, it can feel like you are stuck with the same supplier for years.  You may have not thought about comparing business energy tariffs for a long time, if ever. 
But just as you look for cost savings in other parts of your business, saving on energy bills is just as important for the bottom line. Check out our step by step guide below to see the process.
How to switch business energy supplier
Finding the right energy supplier is a straightforward process if you have the right information to hand:
Find your energy contract with the current supplier.
Look at your most recent bill.
Shop around for better deals or go with an energy broker.
After you have found the best deal.
How long does it take to switch energy supplier.
The supplier transfer date.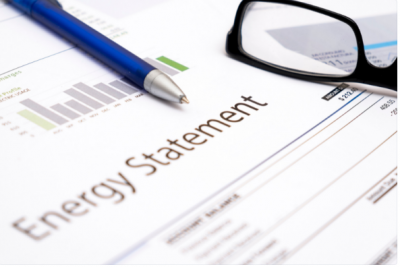 Switching business energy supplier is usually time-consuming and quite difficult to compare tariffs when searching for a better deal, as you have to contact each supplier individually. 
However, this task has become much easier with the increasing number of business energy comparison sites that do the search and comparison for you, often with tailor made packages to suit your business requirements. But they come at a price.
Process of switching business energy supplier
1. Find your energy contract with the current supplier
You will find all the important information here that you will need for the tariff including unit prices, standing charges, tariff name and contract end date.  You can start the process to switch up to 6 months before the end date for some contracts, but even if you're not near the contract end, still shop around for savings as they could outweigh exit fees you may have to pay.
2. Look at your most recent bill
It's important that you have the right data when comparing and your last bill will show this.  Consumption readings and, based on these, your annual usage in kWh.  Your serial numbers will also help to make sure you're switching over the correct meters.
3. Ring the supplier or choose an energy broker
It's better to rely on energy brokers who will do the comparisons for you, especially if you don't have time to do it yourself.  They will check all the tariffs available in your area based on the details you give them about your business. 
However, unlike a residential energy switch, brokers will charge businesses for handling the switchover.  This may be a charge upfront, or with a commission rate.
4. After you find the best deal
If a broker is sorting out the switch, they will contact you when they believe they have found the best deal.  Good brokers usually allocate a dedicated contact for you to get in touch with for any queries so you only need to speak to one person. 
Check all the details properly as remember, you're likely to be in a long term contract.
5. Old supplier provides details
It usually takes 4-6 weeks to switch over a business tariff from one supplier to another.  It's important to provide all relevant details when comparing energy quotes as this will make the process quicker.
6. The change of supplier switchover date
When your current contract ends, the next day your new tariff will start.  You could be asked to give meter readings for accurate billing and confirm that your old supplier has been notified of the transfer.  You can then relax and enjoy the savings!
You can use this great comparison tool to find a new business energy deal today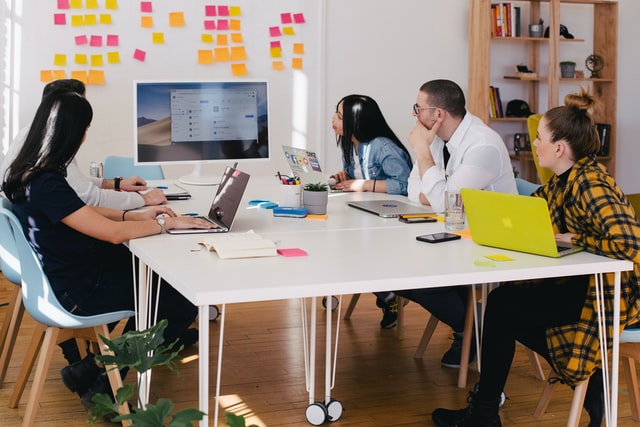 Differences between business and domestic energy tariffs
For the most part, the costs that make up a business energy bill are the same as a domestic one, with the same costs of wholesale prices, distribution costs etc that both types of customers have to pay.  But there are 6 main differences between the two sectors:
Lower unit prices on commercial than domestic energy
And when it's a straight comparison, the usual pattern is the bigger the company the lower the unit rates.  The opposite is true of standing charges.
Businesses have to pay 20% VAT on their energy bills
A residential energy tariff has to pay 5%.
Business pay a climate change levy
If their energy comes from non-renewable energy sources.
Long term contracts for companies
Most domestic fixed price tariffs end after two years, but business tariffs can go up to 5 years.
No 'cooling-off period' with business energy contracts
Unlike residential tariffs which have a 14 day cooling off period, most business tariffs don't have this option if you decide you don't want to go ahead with the switch.
No dual fuel contracts for companies
They are treated separately so you end up with two contracts and possibly two different contract end dates. 
List of business energy suppliers
As you might imagine, the commercial electricity and gas supply market are huge and so there are many suppliers who want a share of it.  They include:
EDF Business
Npower
EON Business supply
SSE Business
British Gas business
Scottish Power
Haven Power
Total Gas & Power
Gazprom
Corona Energy
Opus
CNG Contract Natural Gas
Crown Energy
Can you switch business energy suppliers at any time?
In most cases, the answer is no.  But there are a couple of situations where you can: 1) you're not tied into any contract with your current supplier.  This can happen when you have already completed a contract term and you were automatically moved onto the standard business energy tariff. 
2) You have taken over premises and were put on a default tariff by the current supplier there.  In these cases, you switch straight away and you won't be charged termination fees or need to give any notice period.
*The information in this article should be used for general guidance only and not as financial advice.  Full details are on the link in the footer to our disclaimer page.  Always discuss your requirements with a competent and suitably qualified professional before undertaking any work.
Affiliate disclosure
Heatology.co are participants in a variety of affiliate schemes which help fund and run this website, visitors who follow our links and purchase a product may earn Heatology.co a commission.  The money we make from affiliate marketing costs you nothing but keeps us online, so thank you for your continued support!