Heating the home is the biggest single cost on energy bills so we should always be on the lookout for a cheaper but better home heating system that will pay for itself and save you on your bills.  Although there will be an upfront cost to consider, a new heating system should save you enough to be worthwhile. 
Cheapest ways to heat a house
The cheapest way to heat a house in terms of heating systems is mains gas central heating. Then comes LPG Gas boiler and central heating. You can try electric storage heaters if there is no mains gas supply in your area. Lay Under Floor Heating (UFH) Systems for efficiency or invest in Air Source Heat Pumps subsidised by the government.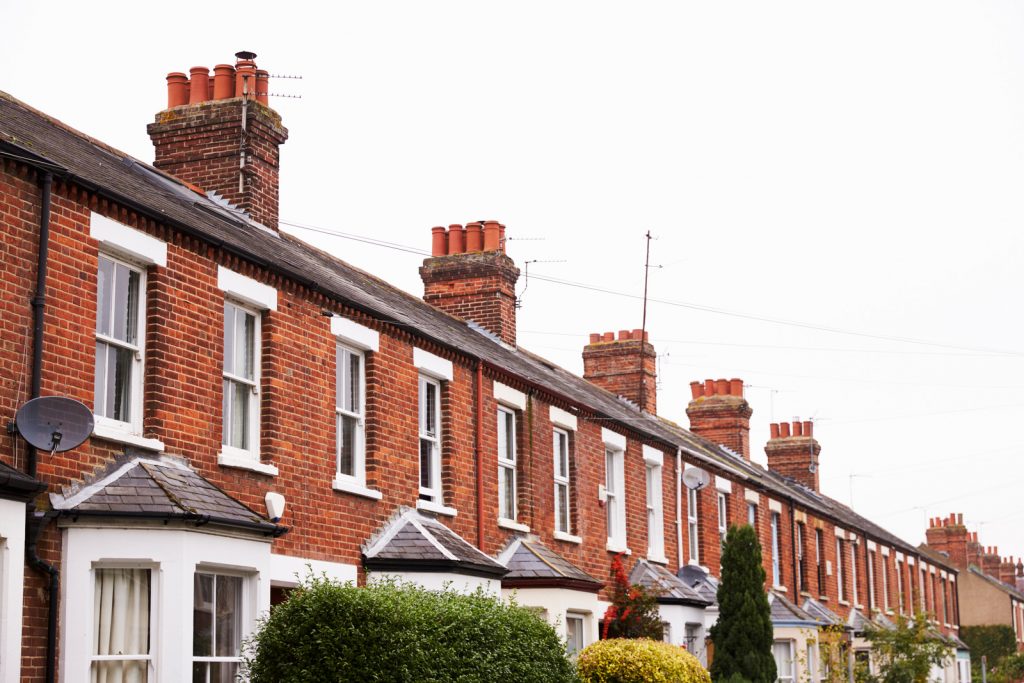 Here we look at some of the cheapest ways to heat a house, and so have purposely left out some others that may be more efficient but cost much more too.  Those systems that only heat water and not space heating have also been left out.
What Is The Cheapest Fuel To Heat Your Home?
With the typical cost of installing a gas central heating system in the UK being between £3000 and £4000, we need to look at alternative heating systems around these figures for comparison.
1. Mains Gas Boiler (cheapest option)
This is still one of the cheapest methods of heating a home.  85% of UK homes rely on Natural Gas as the main source of heating during the winter.  When compared to some types of electric heating, gas comes out cheaper by up to 40% for the average-sized home.
2. LPG Gas Boiler
While mains gas is available to the majority of the country, if you are not connected to the grid, a popular choice is Liquid Petroleum Gas (LPG) because it can be used within a normal central heating system with most manufacturers having boilers suitable to use this fuel. 
The only thing is, it has to be delivered and stored at your location in tanks.  Even though it's not as cheap as mains gas, it is one of the few options for those who are not connected to the mains.
3. Electric Storage Heater
Because electricity is more expensive than gas, new electric storage heaters could be an option but only if you don't have mains gas or if you have an energy tariff based on when you use electricity the most.  Storage heaters heat up internal ceramic bricks when the electricity rate is cheaper i.e. between midnight and 7 am, then release the heat throughout the day without using more electricity. 
Generally, installing a new system would cost around the same as installing a gas central heating system but the cost of energy use is likely to be higher.
4. Under Floor Heating (UFH)
This is becoming more popular because it distributes heat evenly throughout the home better than a standard radiator.  Plus with this system, you won't need a storage taking radiator so you can push the sofa right up against the wall where the radiator would have been. 
The cheapest UFH option would be a dry system install where it's heated with electricity and the cost of installation is cheaper than running a wet (warm water heated by a boiler) system.  You can expect to pay upwards of £50 per m2 of electric mats. The running costs are cheaper for the wet system, however.
5. Air Source Heat Pump
If you're looking to replace an old heating system, then air source heat pumps could be an option as you can generate your own heat and save on energy bills.  They take heat from the outside air and increase the temperature with a pump before releasing the heat into your home.  They run on electricity but use less than what they give out in heat. 
But they can be more expensive to install and run than a gas heating system, costing between £5000 to £8000 depending on size and area.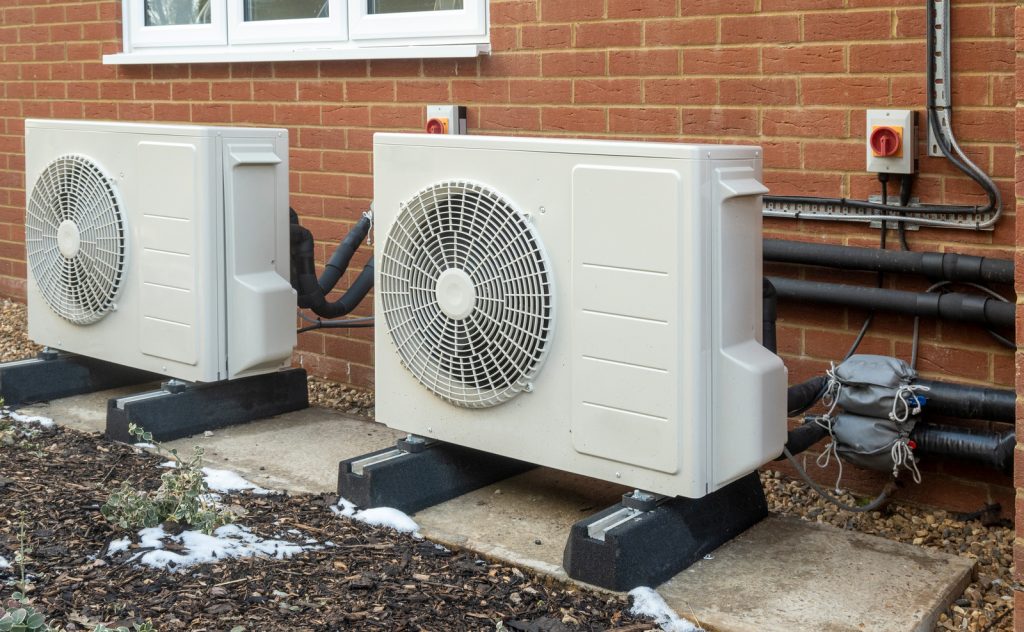 6. Biomass Boiler
In many ways, these are comparable to conventional gas boilers in terms of efficiency and cost per kWh.  However, the boilers themselves start at a much higher price, around £7000 for a manually fed pellet boiler.  But in the longer term, as wood pellets are considered renewable and their source cost doesn't fluctuate much, they are likely to be cheaper to run than even gas whose prices tend to creep up year after year.
7. Solid Fuel Boiler
Solid fuel central heating offers an alternative in areas where mains gas isn't supplied.  They can be a stunning feature in a room and is a popular choice for homeowners.    With these systems, the fire heats up water in a boiler and is then stored in a cylinder before it's sent to the radiators around the house. 
These systems can burn a variety of solid fuels including coal and wood.  The cost to install a system can be up to £5000.
The heating systems mentioned above and their prices should be seen as a guide and each quote will be different depending on factors such as size requirements, number and area of rooms etc.  Always look for reputable traders when requesting quotes.
Summary
The main ways to heat a home (in order of cost) are:
Mains Gas Boiler.
LPG Gas Boiler.
Electric Storage Heater.
Under Floor Heating (UFH).
Air Source Heat Pump.
Wood Pellets Boiler.
Solid Fuel Boiler.
Read related articles:
*The information in this article should be used for general guidance only and not as financial or health advice.  Full details are on the link in the footer to our disclaimer page.  Always discuss your requirements with a competent and suitably qualified professional before undertaking any work.