Contrary to what you might see in the media, gas engineers are in still in demand and will be for many more years as long gas appliances keep being sold.  So a career as a gas engineer still gives you job security being a specialised skill which takes knowledge and experience to carry out. Here, we look at how to become a gas engineer.
Many see gas still playing a huge role in meeting the country's heating needs for decades to come.  Examples include smart meter roll-outs, the delay to the gas boiler ban, the opening up of gas fields in the UK through fracking means there is still plenty of jobs available in this industry.
Become a gas engineer step by step
Step 1: Apply to a fast track gas training provider.
Step 2: Centre based training.
Step 3: Build your portfolio of gas jobs.
Step 4: ACS Assessment by a professional body.
Step 5: Register with Gas Safe.
Step 6: Train to work with additional gas appliances.
What do domestic gas engineers work on?
A gas engineer is a professional who works with gas appliances. Most people are familiar with them from their own homes, where installing and repairing gas boilers is a common job for a gas engineer.
Gas engineers can work on a wide range of gas appliances, including gas cookers and central heating systems in both domestic and commercial settings, depending on their training and qualifications.
With these qualifications and experience you can work for yourself just as well as working for a company.  Or even a mix of both at the same time.
A career as a gas engineer: who does it appeal to?
It is a career that appeals to people who enjoy a hands-on job where each day brings a new and intriguing challenge.  
Because the work you do is dependent on your training, you can choose to specialise and advance your career – this flexibility also means you can refocus on other skills if you want a greater challenge.
Gas engineers can work for a company or start their own. You can enjoy the independence to choose your own working hours and jobs while building your own business, or you might opt for more stability and opportunities to advance to more senior roles within a company.
How much money can you earn as a gas engineer?
The average salary for a gas engineer working full time is over £37.000 annually, which is £6000 above the national average.  This is according to Indeed, the job search site. As a trainee, you normally start on £18,000 but can progress quickly to a higher salary.
Reasons to train as a gas engineer
Fast track route to the industry.
Consistent high earning potential.
You can carry over relevant skills.
Be your own boss.
Every day is different, no two days are the same.
You can specialise in what suits you.
What are the entry requirements to start a gas engineer course?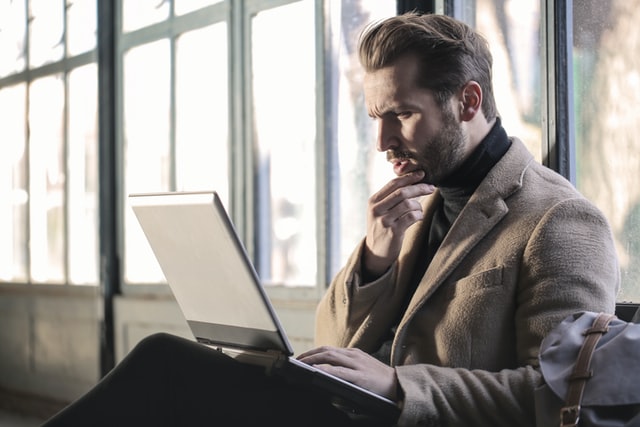 Domestic gas courses typically have lower entry requirements than degree courses, with four GCSEs (A-C or 9-4) in Maths, English, and another relevant subject such as science preferred.
The most important factor for Accredited Certification Schemes (ACS) is ongoing work experience in the industry to demonstrate practical experience and the ability to work safely on gas systems and equipment.
What is the Gas ACS scheme?
The Accredited Certification Scheme (ACS) is the industry-recognised and accepted pathway for experienced gas workers to obtain the certificate of competence required to join the Gas Safe Register.
ACS provides gas services in all areas, including domestic Natural Gas (NG), Liquid Petroleum Gas (LPG), commercial heating, commercial catering, commercial laundry, meter installation, and emergency service provision.
To be able to work on gas appliances, you need to pass the ACS scheme for the relevant appliance(s), then apply to join the Gas Safe Register.  
When you pass, the gas assessment centre will provide a certificate as proof of competence which lasts for 5 years.  At the same time, it will also provide your details to the register, ready for when you make the application. 
For newly qualified gas operatives, you will be put on a probationary period for up to 6 months where you will need to log all gas work undertaken.  This is so your work can be inspected by Gas Safe confirming you are working safely.
Qualifications for Gas Engineers
A core foundation course is compulsory for all trainees working on domestic situations, which includes the main modules related to gas safety.  It needs to be completed first. Other appliances, such as boilers, heaters and gas fires require their own assessment. 
The following is a list of the most popular qualifications for domestic properties offered by training centres.
Domestic Natural Gas:  
Core Domestic Gas Safety – CCN1
Central Heating Boilers & Water Heaters – CENWAT
Cookers – CKR1
Ducted Air Heaters – DAH1
Gas Fires – HTR1
Laundry Appliances – LAU1
Meters – MET1
What type of gas engineer do you want to be?
Before beginning your training as a gas engineer, think about which types of gas appliances you want to work with. There are specific courses for each appliance that will provide you with the certification to work on that appliance.
You will not be legally permitted to work on them unless you have this certificate.
What does a gas course for new entrants involve?
Course training, properly known as the Managed Learning Programme (MLP) follows a similar pattern whichever provider you use:
Centre based 'off the job' managed training.  Working with tutors on theory and practical tasks.
'On the job' work-based supervised training.  Working in people's homes with an experienced gas engineer, learning how to work with appliances in different locations and interacting with customers.
Compile a portfolio based on both on the job and off the job work done, with photographic evidence and signed by tutors and engineers.
Upon successful completion of the MLP you will then be able to undertake the ACS assessment.
Centre based training
The gas course for new entrants combines classroom and practical learning in the workshop, as well as the completion of a portfolio made up of real examples of jobs undertaken with a qualified engineer.   
The centre based training covers the following main modules:
Introduction to plumbing, gas and heating theory and principles
Pipework and Fittings installation practical skills
Tightness Testing of the gas installation
Use of Combustion Analysers for safety
Gas rating, heat input and checking pressures
Appliance safety devices
Cooker, gas fire and boiler safety inspection
Chimney/Flue inspection
Flue and spillage testing
Safe isolation of electrical installations
Ventilation and air vents
Combustion and Carbon monoxide and CO alarms
Unsafe situations and warning labels
Emergency control valves
Energy Efficiency for Domestic Heating
Meter regulators  
Fault finding basics on gas appliances
The portfolio of gas training
Your portfolio is a critical component of your certification. It entails collecting evidence of installation, repair, and servicing work performed in real-world settings under the supervision of a Gas Safe registered engineer. 
It needs to include boiler servicing, repairs and installations with photographic example of you doing parts of the job.  You usually require a minimum of 18 jobs.
Gas training assessment: final theory and practical exam
This can last between 2 and 5 days.  In the written exam, you will need to successfully complete up to 5 separate papers.  They are mostly open book where you can refer to manuals and notes for answers.  They require a 100% pass rate but you get 3 attempts to achieve it.
The practical exam can take 2 full days to complete.  Aspects of each of the main modules are assessed, working with functioning appliances. 
Gas exam help
Although you will have access to a manual for reference, a 400+ page guide isn't ideal as a quick reference to search something.  For this reason, we have produced a revision guide, in less than 70 pages, that highlights all the key aspects of the practical exam you could be tested on. 
It has got a 5 star rating on Amazon and we haven't found anything else like it to help gas trainees prepare correctly for the exam.  You can conveniently get it in an e-book or paperback format. Check it out on Amazon on the link below.
How long does the gas course take?
The classroom practical and theory consists of between 120 and 160 hours of learning over a period of 3-6 months.  Some fast track courses can get this done in a matter of weeks full-time everyday.
The length of time it takes to complete the entire programme is heavily influenced by prior experience and your ability to stick to the training schedule.  
It is a good idea to find an engineer beforehand who is willing to take you on for the portfolio aspect of the training programme.   They must also do all types of jobs the portfolio requires like, repairs and installations. 
You will find most engineers, although qualified for all types, tend to specialise in repairs and servicing only, or installations only.  In these cases, you will need to find more than one engineer to train alongside.
How much does it cost to become a gas engineer?
Gas course costs can be anywhere between £3500 and £7000 with all materials included.  Training centres that provide an experienced gas engineer to help with jobs for your portfolio charge nearer the £7000 mark.
You are charged less if you can find a suitable engineer yourself, that is willing and able to help on portfolio jobs.
Financing the cost of gas training
Unfortunately there aren't any scholarships or free funding places on gas training courses.  In the majority of cases, you will need to self fund your training, unless you get accepted as an apprentice or trainee with a company.
You can spread payments over the duration of the course starting with a deposit to secure your place.  Payments are normally interest free if paid in full within 12 months.  If you want longer term finance, say up to 3 years, you will normally be charged interest if approved.
You may also be able to apply for Advanced Learner Loans from the government.  These are usually available to higher training level students which gas courses are.  You can find out more from the training provider you wish to join.
How often are courses run?
Training centres run courses throughout the year and you are likely to find one within a few miles of your home address.  However, it's best to apply early as places are limited, especially in areas of high demand, like major cities.
Is gas training difficult?
The course is challenging but rewarding. It is packed with information and hands-on practical experience, and when combined with the work placement, it adequately prepares you for the gas engineering industry.
You will enjoy it if you like people, doing practical work, and being your own boss.
Becoming a gas engineer in your 30s, 40s or 50s
There is no age limit to train as a gas engineer, but you will need to be physical capable with lifting and moving gas appliances, metal pipes and radiators.
If you are coming from a related career, like plumbing or pipe fitting, you may be able to take the fast track route to qualification, which means you qualify earlier.