Many customers have complaints about it taking too long for their energy supplier to issue refunds they are owed.  If suppliers want prompt payment for gas and electricity bills, customers also have the right to their money from suppliers when they are in credit. Here, we look at when and how to claim back credit from gas and electricity supplier.
Claim back credit from your energy supplier
Energy suppliers make every effort to bill you accurately. You can claim a credit as long as the account with your supplier has current meter readings. If you have a credit balance, tell your supplier you want to claim back a full or partial credit refund. They will happily do this as long as it doesn't put your account in arrears.
If you are confident claiming a refund now won't harm your ability to pay energy bills in the future, you can go ahead and ask your supplier.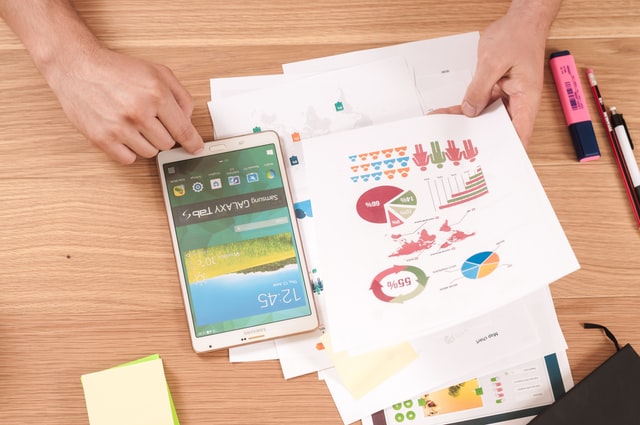 How a credit can build up with your energy supplier
A change in household circumstances
Overpaying on a bill
Building a credit over the summer
Large credit when you change supplier
Big top ups on a pay as you go meter
Claiming back what you're owed
The following are some of the common scenarios where you are likely to build up a credit.  You may be able to relate some to your circumstances.
Change in household circumstances
Direct debits are designed by energy companies to spread the payments equally each month to cover a full year's usage.  The calculations are based on previous consumption. 
If someone moves out of your property to live elsewhere, say a son or daughter going away to university, your usage will be lower but the direct debit won't be able to take that into account.  So your credit builds up each month until the payments review date or from a meter reading.
Build up of large credit in the summer
Building up a credit through the summer months which may not be used up during the winter period.  Although it is good practice to keep a credit on your account paying by Direct Debit in summer, as long as the account has an accurate up to date meter reading, you can ask for the credit back. 
But it may mean your monthly payments increase going into the winter.
Overpayment of a bill
You overpay on your gas or electricity bill.  Your supplier may have billed you on an estimated reading and you pay it off.  If you then give an actual reading that is less than the estimated one, it will create a credit on your account.  You may choose to leave it there until the next bill comes round, but can ask for the credit back straight away.
When you switch supplier
Following a change of supplier, if you had a credit when your previous supplier closed down the account, it may stay in that old account if the supplier doesn't have an actual meter reading
Large top ups on your prepayment meter
Even on prepayment meters, you may top up more than you estimate you will use until the next payment.  This balance will show as a credit on your account.  You can ask for a refund for this too.
How to claim a refund
Whether your account is live or closed, you will need to contact the supplier that has the credit on their systems.  It should be a simple process of identifying yourself and confirming the amount of credit. 
For closed accounts, there isn't a time limit to claim refunds.  You may also get back any interest that has accrued.
Do energy companies have to refund credits?
Yes. Energy companies are obliged to refund credits when asked by the customer if the account is up to date, or when the account has closed down.  You can ask for it by phone, email or any contactable means.  They have to refund you within 2 weeks of sending you a final bill.
Energy supplier not refunding credit?
Most energy suppliers do an annual review of your direct debit so that any credits are either refunded automatically or used to calculate payments for the next 12 months.  But some suppliers rely on this money and may not be so forthcoming with the refund.
It can help their cash flow with the surplus money.  Within a very competitive market the smaller companies tend to compete with lower prices which makes the profit margins very narrow, this credit can help sustain their business until they get more customers so you may find it hard to claim a refund quickly.
Ofgem Guaranteed Standards for refunds
In certain circumstances, you can be compensated for a standards breach by the supplier.  Included in the standards is compensation for credit refunds that haven't been sent out to you within 10 working days from a final bill.  Check on Ofgem's website for full details.
*The information in this article should be used for general guidance only and not as financial or health advice.  Full details are on the link in the footer to our disclaimer page.  Always discuss your requirements with a competent and suitably qualified professional before undertaking any work.