In 2018 there were more than 70 energy suppliers in the UK market.  In 2022 we have 40 to choose from to supply our gas and electricity.  Most of these companies are considered small suppliers; generally having 250,000 customers or less.  So many have failed that we need to ask if it's safe to switch to them?
Should I switch to a small energy supplier?
A small energy company supplies the same gas and electricity as any other supplier. They use the same wires, meters and pipes. Often they compete on lower prices and so you can save hundreds by switching to them. Although many have gone bust, you will still save money for the time you are with them.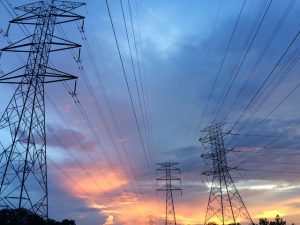 Who are the small energy suppliers?
The smaller energy companies still trading in 2022 include:
Good Energy

ESB Energy
Utilita
Neo Energy
Northumbria Energy
Ecotricity

Many smaller suppliers have gone bust because their wholesale price strategy was mismanaged, they didn't have enough funds or a good enough credit rating. There are worries that in times of crisis, smaller companies are not safe but risky as they can't be relied upon to look after customers and their service will suffer or they will go bankrupt.
Why are there so many energy companies?
When Ofgem decided to increase competition so customers had a bigger choice than the Big 6, they set a fairly low level of standards for new entrants and so many applied.  After all, it was the same gas and electricity coming into homes and only the billing and customer service would change, right?
The last couple of years have shown how hard it can be to penetrate this competitive market with many smaller suppliers failing. 
Customers affected by their current supplier going bust have the inconvenience of their supply switching involuntarily and have an anxious wait to see who their new supplier will be and whether they will stay on the same cheap tariff they were on. Some new suppliers will honour it, most don't.
Main concerns with small energy suppliers
Here, we look at some concerns:
They cannot handle a sudden increase in customers. 
If their systems cannot cope with all the queries new customers bring, their customer service suffers.
They can't deliver on their promises
By bringing in customers with a cheaper price, they are losing money they can't afford.  They could promise a better service along with a cheaper price, but can't deliver on it due to funds.
Not enough information about them to make an informed choice. 
Unlike the bigger companies who have lots of exposure, the smaller companies have little information to show on their websites, very few customer reviews and some may be hard to contact.
Their financial strategy has not worked
Because of their size, they can't compete with the big firms on wholesale prices so it costs them more per unit.  But they are cheaper than the bigger companies when supplying to customers.  So they are losing money by selling energy below cost.
But we don't want you to think all small suppliers are risky.  Most are very well run operations with plenty of revenue available and great customer service feedback.   
They are also quicker to respond to customer demands for renewable energy.  The best way for them to grow is by being cheaper than the bigger suppliers of British Gas, OVO Energy (took over SSE), Octopus, E.ON, EDF, Scottish Power.
Benefits of switching to a small energy supplier
They are usually cheaper than the bigger companies
Their biggest selling point is the price.  You can usually save hundreds of pounds a year switching over to them for the same gas and electricity, because they have lower overheads.
Fast to meet changing customer habits
Smaller suppliers are nimble and react quickly to changing customer demands such as renewable energy.  Most companies have 100% green electricity tariffs but only a few have gas tariffs that are partly green tariffs. They are the smaller suppliers.
They don't have a huge number of tariffs to confuse you
Unlike the big Six, smaller energy companies tend to keep things simple and have only a few tariffs to choose from.  This keeps things clear and easier to understand, especially if you want to switch tariffs.
Their customers are happier with the service
Surveys by independent organisations found that some of the most satisfied customers belonged to the smaller companies while some of the least satisfied customers had a large company providing gas and electricity to them. 
But this wasn't in all areas, bill clarity and complaints handling were weak points for the smaller suppliers.
You won't lose your supply or money if it goes bust
If a company exits the market, your electricity and gas won't be cut off and you will keep any credit that you have built up with them.  You will simply be moved to another supplier to be billed by them and can also switch away if you want.
Conclusion
In our view, many smaller suppliers are safe to switch to and there are more advantages than disadvantages of being with a small supplier.  Even if they go bust, there is a safety net for your supply and your credit.
However, if you want to be more prudent, you could look for a mid-sized supplier i.e. more than 250,000 customers as they tend to be in a good position financially and are still able to offer cheaper prices and good customer service.