On 30 January 2018, a new version on TB 118 (Technical Bulletin) was published to provide guidance to gas safe registered engineers for the safe electrical isolation of gas appliances.  Here, we look into what it means in practice.
What is TB 118?
TB118 is guidance for gas engineers working on boilers to keep them safe. It helps prevent electric shocks and injuries faulty electrical wiring can cause. It details the safe isolation procedure to be carried out before working on a gas appliance. A testing kit can be used for these checks that includes a volt-stick, two-pole tester, and an electrical multimeter.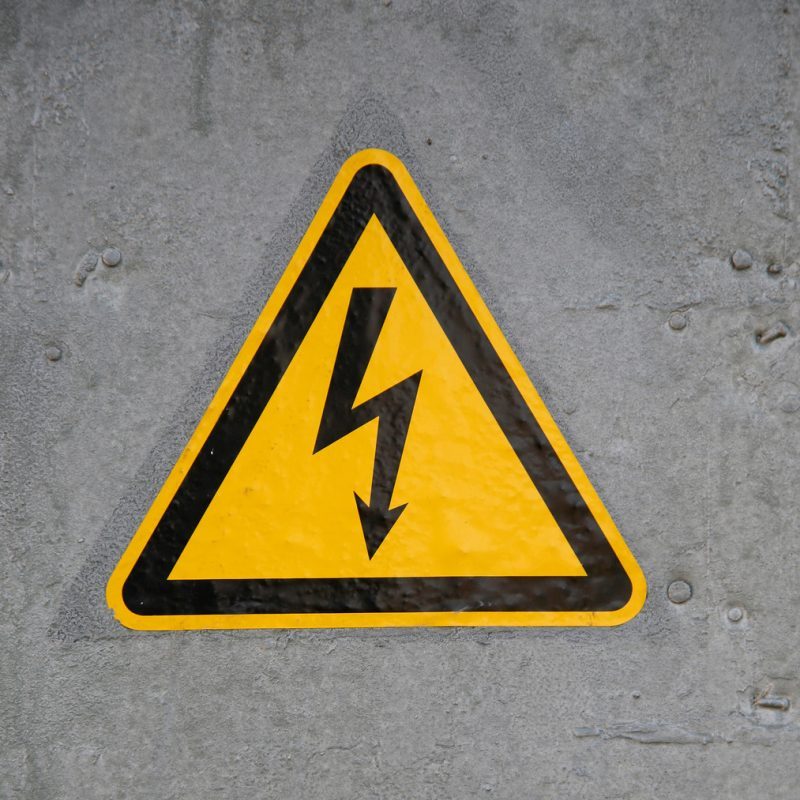 For many gas appliances, the socket or switched fuse is adjacent or nearby to the appliance and so is under the control of the engineer.  A gas engineer is not an electrician but they should have enough knowledge to ensure the gas appliance is electrically safe to work on, even when it is powered off.
When servicing a boiler, the first thing to do is locate the fuse spur or plug of the appliance, turn it off and see if the boiler display turns off.  If it does, this still doesn't mean the boiler is safe to touch so you need to carry out a 'safe to touch' test with a non-contact volt stick.  
 You use this before touching the appliance and its pipework to ensure a dangerous voltage is not present.  Volt sticks can only be used to identify a live equipment, not to confirm it is dead so further tests are needed to prove the appliance is electrically dead before any work is started on it.
Electrical safe isolation tests
There are 3 electrical tests carried out to confirm safe electrical isolation (i.e. dead tests) and one live test to check the voltage is going through the right wires.  The electrical testing equipment needed to be compliant for these tests include:
Disclosure: Some of the links below are Amazon affiliate links. This means that, at no cost to you, we will earn an affiliate commission if you click through the link and complete a purchase.
Two Pole Voltage and Continuity Tester with Proving Unit
It is important the person carrying out these tests is competent to do so.  There is training available in safe electrical isolation practices so if needed, make sure to take part and learn about the correct procedures at your local training centres
Before carrying out any work, a risk assessment needs to be carried out and the correct protective equipment used.
The 3 'dead' tests are:
Earth continuity check – check from the earthing of the boiler to the earthing of the house system, should be zero resistance in ohms.
Short circuit test – test from the live across all the neutrals to check for resistance in ohms.  Should have a good higher reading (eg 300kohms). Should not get zero as this means something is wrong.
Resistance to earth test – testing from live to earth.  Should be Open Line (OL) which means the live and earth are completely separated.
Live test – Earth to live should get around 240 V ac,
                  Earth to neutral should get between 0 – 15 V AC,
                  Neutral to live should get 230V AC.
Reverse polarity – where the live and neutral are switched so the neutral is powered and not the live so you don't get any fuse protection.  This is a dangerous situation as it could cause malfunctioning or damage to equipment.
The following table shows the different types of polarity you can get:
Polarity Tests on gas boiler
| Check | Correct Polarity | Reverse Polarity | Broken Polarity | Safely Isolated |
| --- | --- | --- | --- | --- |
| Live to Neutral | 240 V | 240 V | 0 V | 0 V |
| Live to Earth | 240 V | 0-15 V | 240 V | 0-15 V |
| Neutral to Earth | 0 V | 240 V | 240 V | 0-15 V |
*The information in this article should be used for general guidance only and not as financial advice.  Every effort is made to ensure the accuracy of information but mistakes can be made. Full details are on the link in the footer to our disclaimer page.  Always discuss your requirements with a competent and suitably qualified professional before undertaking any work.