When it comes to servicing your gas appliances, most people focus on the boiler, mainly because this is the most used appliance in the home providing hot water as well as heating throughout the year. 
But it is easy to forget that other gas appliances, especially gas fires, also need to be checked for safety because if they become faulty, you can be affected with the same carbon monoxide poisoning as a faulty boiler.
What is a gas fire service?
A gas fire service is essentially a safety and maintenance check. It follows a process of checking the gas fire, its installation including pipework going to it, the location, the chimney that carries away the fumes, and a check of the safety controls. A gas fire service should be carried out once a year.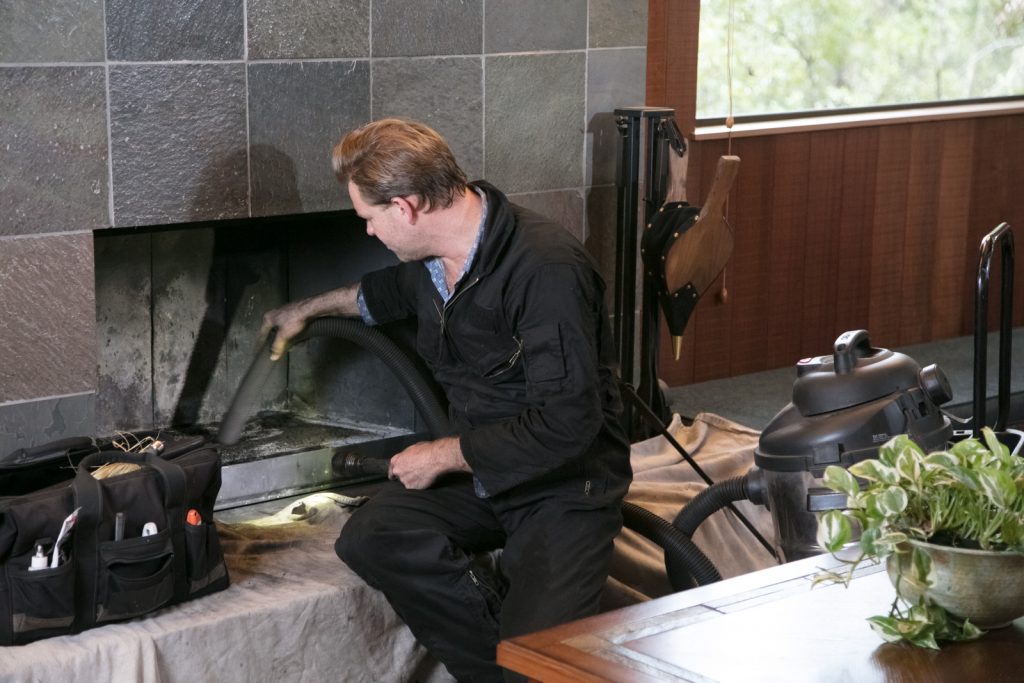 If you have a gas fire, it is important to get it serviced because it can develop faults internally or have other external factors such as blocked ventilation that affect its safe functioning and emit carbon monoxide.  Here, to give you an idea of the procedure we will go through a typical gas fire service and what it will cost on average.
Types of gas fires
There are about 5 types of gas fires on the market:
Radiant or radiant/convector
Inset live fuel effect gas fire
Decorative fuel effect gas fire
Independent gas fired flueless space heaters
Cassette gas fires
Get instant home and boiler cover with YourRepair. Click on the link on our recommended page.
How is a gas fire serviced?
Taking into account the different types of fires a typical gas fire service will include:
A visual check of the system
Including the meter, pipework and the gas fire to check its stability and position in relation to combustible materials.  Also to make sure the appliance has enough air to work correctly.  This will highlight any major problems before work is undertaken.
Start up the gas fire
To make sure it's working as it should.  The engineer will check for a good flame and test all the controls are working properly, including any electrical wiring or components such as decorative lights.
Fire removal and chimney check
The fire will then be turned off and removed to check behind it for blockages; the chimney space, any flue liners etc to make sure waste products can be easily sent up and out of the chimney.  This may involve a smoke test which the engineer will inform you about.
Strip down the appliance
To check the main burner, injectors and any filters and seals are clean.  The casing will be examined for staining or scorching marks as this indicates something could be faulty.
Check the operational controls
The ignition components, gas taps and sensing tubes etc are checked for splits or cracks etc.
Reassemble the gas fire and turn it on
All components are reassembled and the fire fitted back into position.  Here, gas and electrical checks are done to test for any gas leaks and signs of damage.
Final safety checks
The safety features of the gas fire are checked including any flame sensing and air sensors; gas taps are working in all positions; ignition is correct and the flame looks good on all settings.  Once everything has been checked, the controls are reset to suit the customer's requirements
Inform the customer of the findings
The necessary documents are filled and a report is given to the customer to inform what was checked and advice on any remedial work that is needed.
Common gas fire defects
The most common defects found at a gas fire service are as follows?
The pilot flame is too small.
Explosive ignition when turning on.
Unstable flame.
Fire keeps turning off by itself.
Soot or staining in or around the appliance.
A stiff control tap.  If you have trouble turning the knob or it doesn't work at a particular setting.
How long does it take to service a gas fire?
Looking at all the checks required, a gas fire service can take up to 60 minutes to complete for an experienced engineer.  If any faults are found and repairs are needed that can be rectified there and then, the check may take longer.
How much does it cost for a gas fire service?
They usually cost between £40 and £60 to do a full service.  Energy suppliers may do a free gas safety check for their customers who are over pension age and have a disability or long-term illness or are in receipt of certain benefits.  The safety check, however, may not be as thorough as a full gas fire service.
How often should a gas fire be serviced?
A gas fire should be serviced every year, just like a boiler. But many people neglect to do this and run the risk of using a faulty gas appliance which can be dangerous.  If you see any of the following defects, call a qualified gas engineer to check out the fire.
Summary
This is the usual process of a gas fire service procedure:
A visual check of the gas fire.
Start up the gas fire.
Remove the fire and check the chimney behind it.
Strip down the appliance.
Check the controls.
Reassemble the gas fire and turn it on.
Final safety checks.
Inform the customer of the findings.
Get instant home and boiler cover with YourRepair. Click on the link on our recommended page.