Switching energy suppliers is one of the best ways to save on energy bills.  With so many suppliers and tariffs, it's easy to find a supplier that has what you're looking for.  But what tariff you will be offered and the amount you will pay depends on the credit check results. 
Here, we look at why credit checks are done by energy suppliers and how they affect how much you will pay to be supplied by them.
Why do energy companies do credit checks?
Companies want to protect themselves from taking on a customer that won't pay and the associated debt recovery costs that come with it. So you should expect to have a credit check run on you by the majority of energy suppliers, especially when signing up to a monthly payment plan.
By doing a credit check beforehand, they can vet potential customers into those who will pay on time for the energy they use.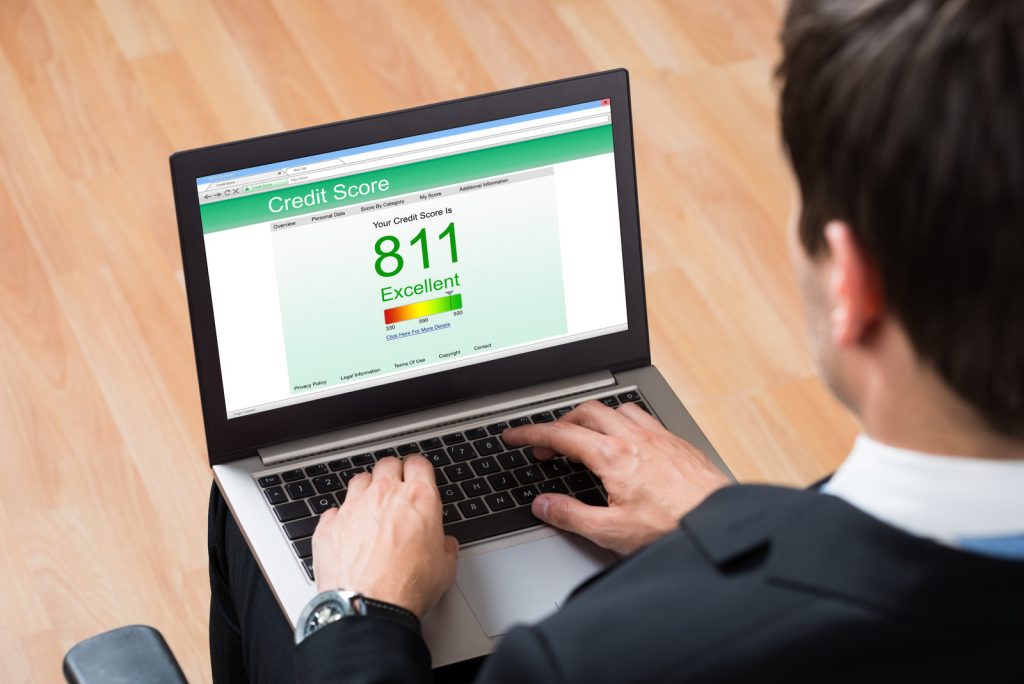 Do all energy suppliers run credit checks?
All companies run credit checks at some point.  Whether you start with them as a new customer on a pay monthly plan or when you want to swap from a prepayment meter to a pay monthly credit meter.
When a credit check is done, the supplier is particularly looking at whether you have paid your utility bills on time in the past or if there have been any payment issues.  They also verify your identity and check the address details you have given match up.
Who are the credit reference agencies?
In the UK there are three main credit reference agencies.  Energy suppliers will mostly use Experian, Equifax, or Transunion when deciding a customer's ability to pay.
You can check your own credit score online with any one of the credit agencies. As there are four agencies in the UK with each providing reports to lenders, landlords, and other organisations, the only way to check if the reporting is accurate is by verifying each one.
But now there is an easier way: Checkmyfile offers a multi agency report that lets you see what's being reported by all the credit reference agencies in one place. And because it's all in one format, you don't have to interpret different reports to understand them individually.
If you want to try out the service, click the link below. Checkmyfile offers a 30-day free trial which is £14.99 a month thereafter and can be cancelled at any time.

Soft and Hard credit searches by energy suppliers
Energy suppliers perform a soft credit search which simply verifies who you are and where you live.  They check for any county court judgements relating to any outstanding debt, and especially relating to utility bills.  But this search does not affect your credit rating.
A hard search is a more thorough look at your financial history, switching energy supplier doesn't usually involve this type of search.  It's related to defaults on credit and loan agreements and if payments have been made late.  It is seen by other lenders who will then decide whether they want to progress your application for credit etc. 
Does changing energy supplier affect credit score?
When you apply to switch supplier, the energy company will request a credit check.  Customers usually switch suppliers about once a year and in most cases, the supplier requests a 'soft' credit search to verify who you are and this does not affect your credit score.
What happens if I fail a credit check?
If you fail a credit check, you can still switch to the new energy supplier, but they generally don't offer you their best or cheapest tariffs. Once you have been with them and have some payment history, you can ask to move to another tariff and they may run an internal credit check.
Do gas and electricity payments affect credit
Making regular payments on time through direct debit can actually help your credit score but payments of energy bills don't usually appear on credit reports.  However, late or missed payments can appear on the report if there are enough missed payments to the extent that your debt is passed to a debt collection agency by the energy supplier. 
In that case, the collections agency sends a record to the credit reference agencies to be put on the file for other lenders to see.
What happens if you want to change supplier but fail a credit check with them?
You will still be able to join them but may need to pay a security deposit, or if you have a prepayment meter, will need to stay on that type of meter even after you transfer.  They may not let you go onto a pay monthly tariff.
The security deposit could be a fixed amount or calculated according to your estimated annual usage and will in most cases stay with the supplier until you leave them.  They will then return the amount back to you.  It is not used for any usage calculations for a direct debit.
If you have a debit balance on your account when you leave the supplier, they will use the security deposit to pay off the balance owed.

*The information in this article should be used for general guidance only and not as financial or health advice.  Full details are on the link in the footer to our disclaimer page.  Always discuss your requirements with a competent and suitably qualified professional before undertaking any work.